Check out some upcoming events from our affiliates:

Event 1: VIRTUAL: Inaugural David Healey MSK Day
It will be two half day sessions being held on 2 separate afternoons.
When: Both on Fridays – October 15 and November 12, 2021
Time: 12:30-5:00pm (afternoons only)
Where: Online via WebEx
More details to come!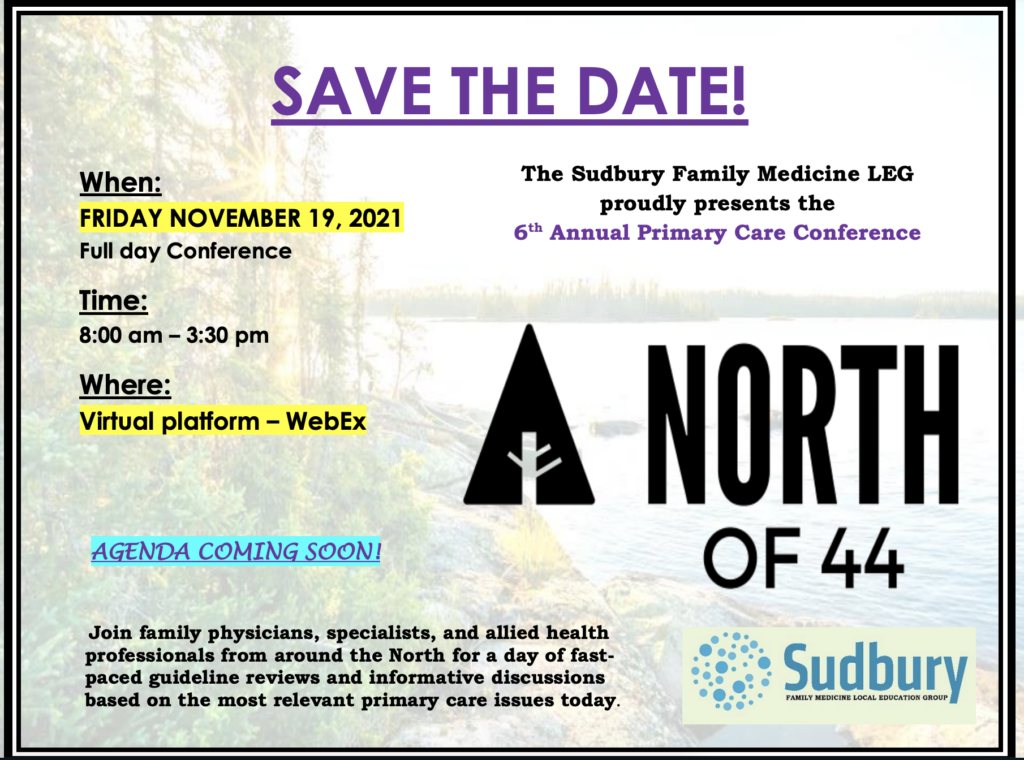 Event 2: North of 44 – Primary Care Conference
The 6th Annual North of 44 Conference will be held virtually on Friday November 19th, 2021. More details coming soon!